Most years I wait until the last possible minute to pick up gifts for family and friends. It's a stressful situation. But this year I vowed to get my shopping done on time, and I did it! With all my holiday shopping behind me I decided to take a little stroll around the internet and draft a personal wishlist for Santa. Here's the top 7 products I'd love to see sitting under the Christmas tree with my name on them.
Breville® Duo-Temp™ Pro Espresso Maker
Espresso makers run the gamut from budget machines under $50 to high-end machines that cost tens of thousands of dollars. TheBreville® Duo-Temp™ Pro Espresso Maker has everything I need out of an espresso maker and looks great at a retail cost of $399. With a 15 bar Italian pump and pre infusion pressure function the Duo-Temp™ produces a great shot of espresso and creamy, frothy micro-foam milk for cappuccinos and other fancy drinks. It also comes with a razor dose trimming tool  for consistency and built in damper. It's a little pricey for Santa to get me for Christmas, so I'll probably just start saving for it now.
I already own multiple tools, but when I saw the Wave Tool on Instagram I knew I had to have one. Do I know if it will work? Nope. But I like the small size of the Wave Tool and its targeted massage points and that's enough for me to give it a try. Can't wait to add it to the collection.
Goal Zero Lighthouse Core Lantern & USB Power Hub
Every outdoorsy person needs lighting for their outdoor adventures. I'm no different. I need a bright and rechargeable lantern for my van and the Goal Zero Lighthouse is the perfect fit with 430 lumens of dispersed light, rechargeable via USB, ability to charge other devices via USB, and a long lasting battery. Runs up to 350 hours on its lowest setting and 4 hours on the brightest setting. Features a built-in hanger and magnets for easy placement.
I've been using a crappy folding knife as a camping knife for a few years now and it's time to upgrade. The KAI Luna 8″ Chef Knife is a classic chef knife at a budget price. Like the soft rubber grip and traditional Japanese hammered finish that helps release food more easily.
SmartWool PhD Run Light Elite Micro
With all the trail running and climbing I do I go through socks very quickly. Over time I've found that it's worth spending a little extra on socks, because they'll last longer and feel better on the feet. SmartWool PhD Run Light Elite Micro socks are made with a blend of merino wool and nylon.
Patagonia Men's Sol Patrol II Shirt 
As a climbing guide I need technical clothing that also looks professional. Pretty much anything Patagonia fits that bill. I like lightweight Sol Patrol II Shirt for guiding in the dry, hot Vegas climate, and with all the craziness going on with our public lands I can get behind Patagonia's environmental mission to reduce consumer waste and protect our public lands for future generations to enjoy.
11″ Black Folding Magnetic Chess Set 
I'm no Bobby Fisher but I love a good game of chess. The magnetic board makes this set perfect for games on the move. Whether you're playing in a tent or in the back of a van all your pieces will stay in place and can be easily stored inside the folded up board.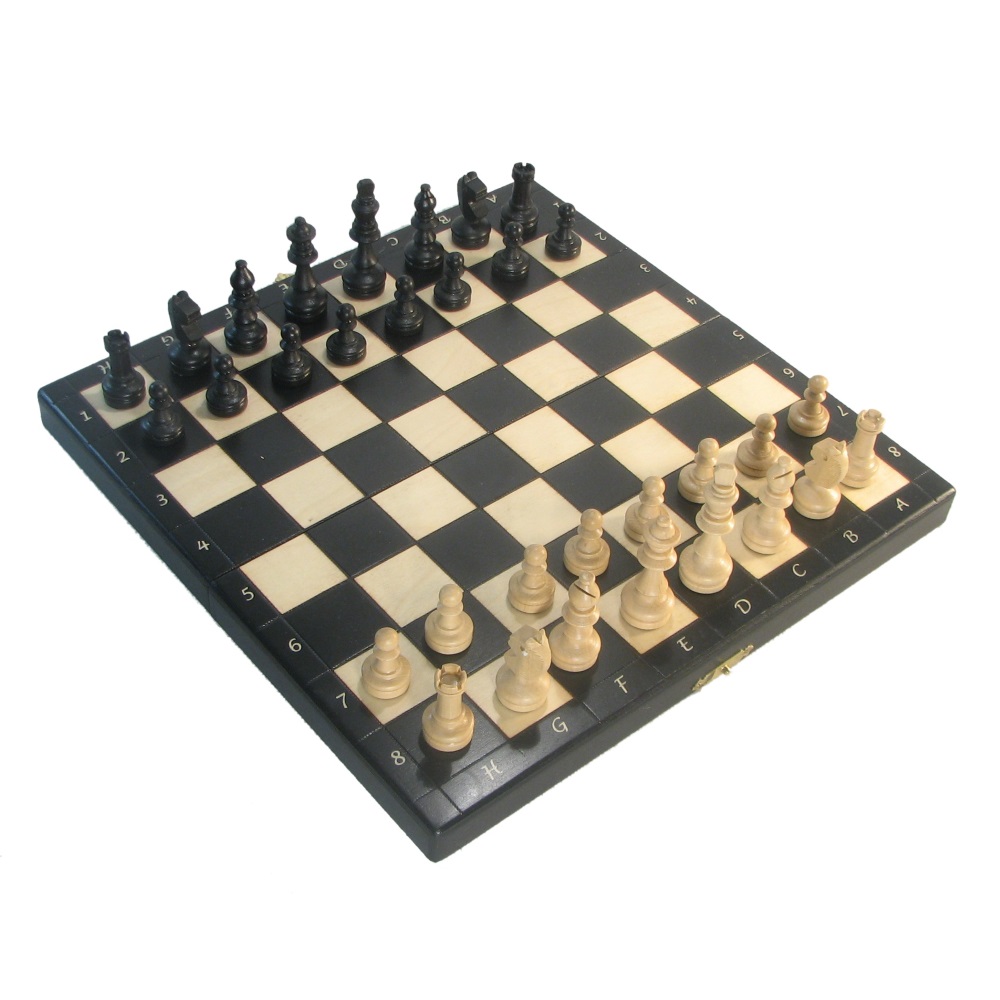 Hario Mini Mill Slim Hand Coffee Grinder
There's no two ways about it. Fresh ground coffee beans are a requirement for a delicious cup of coffee or espresso. I like manual grinders because they grind the beans consistently and don't require a power source. The Hario Mini Mill Slim Hand Grinder is a bit on the pricey side, but it has received great marks from reviewers.